Introduction
To change the role of a Company Admin in your system, you can follow these steps:

How to Change Company Admin?




Note:

Only a current Company Admin has the authority to change the role of another staff member to Company Admin or assign someone else as a Company Admin.
When an existing Company Admin assigns someone else as a Company Admin, they automatically become an Auditor by default. If they don't have the required Auditor details, they may need to provide dummy details to proceed.

Step 1: Go to the Admin > Staff section.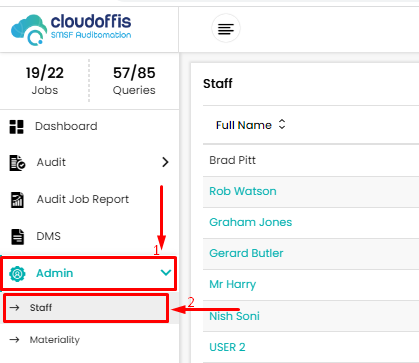 Step 2: Locate and click on the Edit icon next to the staff member whose role you want to change to Company Admin.


Step 3: Select Company Admin from the Role drop-down options.
Step 4: After selecting Company Admin, click on the Update Staff button to save the changes.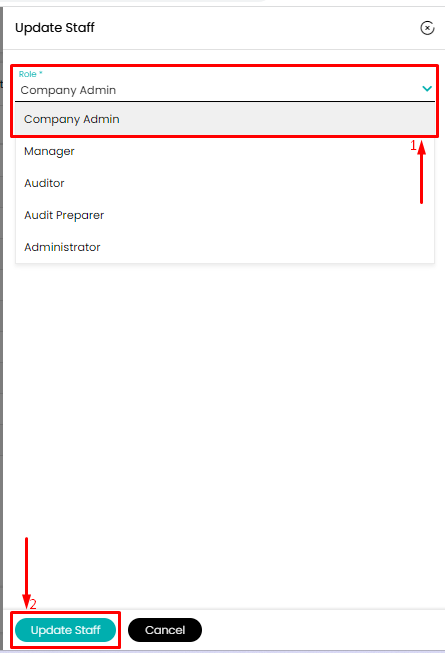 Step 5: You will receive the following pop-up, click on Yes to process.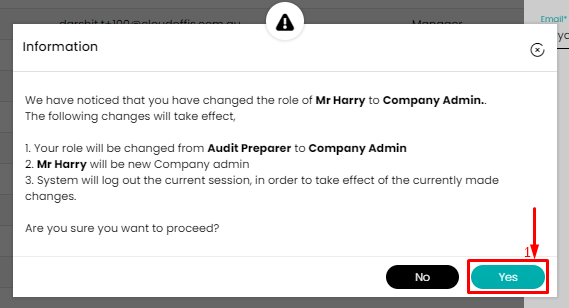 Step 6: You will receive a confirmation message at the bottom right corner of your screen and you will be redirected to the login page.