How to Generate Workpapers in SMSF Sorted Lite

This article will demonstrate how to generate your Workpaper file with SMSF Sorted Lite.

Log in to Class.

Select the Fund you wish to generate Workpapers for and navigate to Periodic Processing > Period Update


Select the relevant financial year.

Click on

Cloudoffis SMSF Sorted Lite will open in a new tab.


From this window, you can view the documents which will be included in the Workpaper by clicking on 'Documents' under 'Fund Summary' in the Pre-Audit Review.

Similarly, you can also view the Trial Balance and Class reports by clicking on the report name from the Pre-Audit Review summary.

To generate the Workpapers, click

.
When the pack has been generated, the 'Download' button will appear.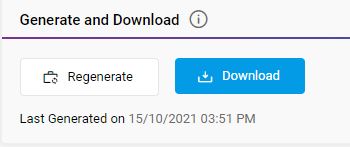 The Workpapers can then be downloaded.

The Workpapers will download in a Zip file format.

Please note that the hyperlinks may not work in some PDF formats. Our recommendation is to open the Workpaper file in Chrome. The hyperlinks work well in this format.

For tips on viewing and navigating the Workpaper file, please see
here.

The Class Reports included in the Workpaper File
are not Live Reports and do not auto-update. If the data is updated in Class, users would also need to Re-import Class reports to reflect the updated data in reports.
Please see below for a video tutorial