SMSF Auditomation Portal New Version Release - Enhanced Features
Introduction
We're thrilled to introduce the latest UI release of the SMSF Auditomation Portal, packed with incredible enhancements that will redefine your experience. Get ready to explore the future of auditing with these exciting features:
Enhanced Features

Look & Feel:

Prepare to be dazzled! Our portal has undergone a transformation with new icons, color coding, and improved placements. Navigate effortlessly and enjoy a visually stunning journey.
Old Dashboard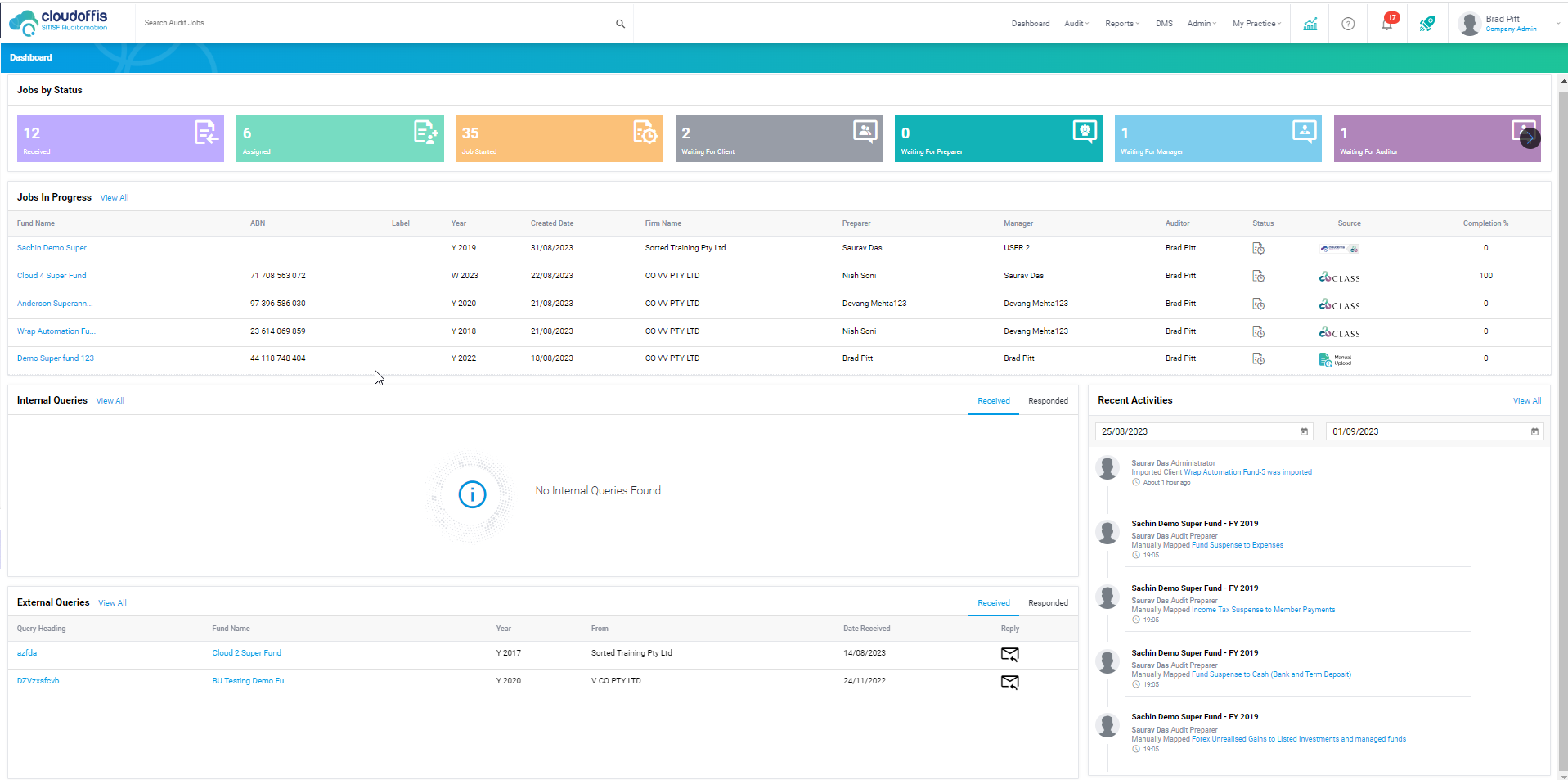 New Dashboard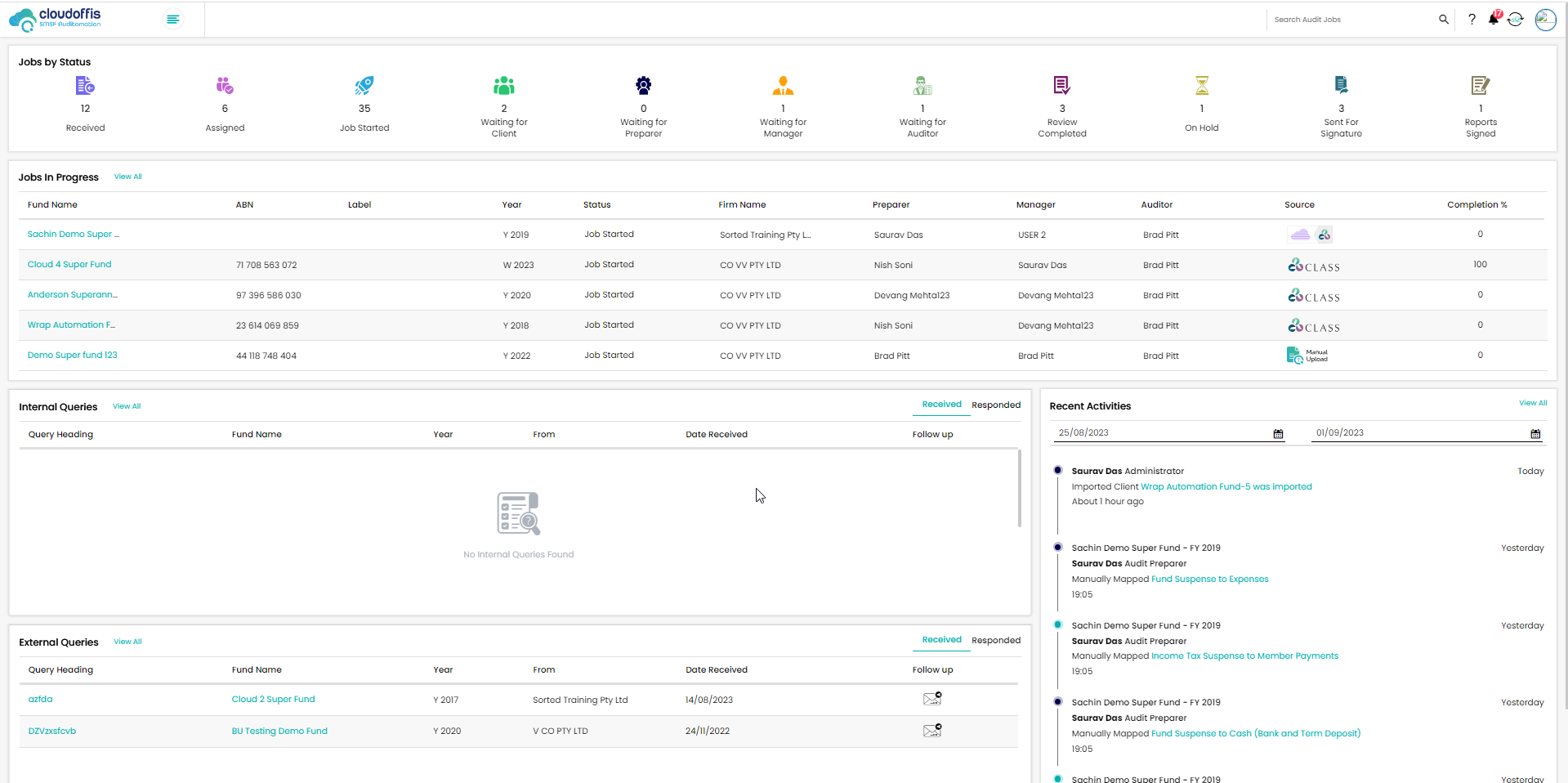 Better User Dashboard: A new dawn of simplicity! Witness all statuses in one place, accompanied by query and job snapshots conveniently located on the left. Stay informed at a glance.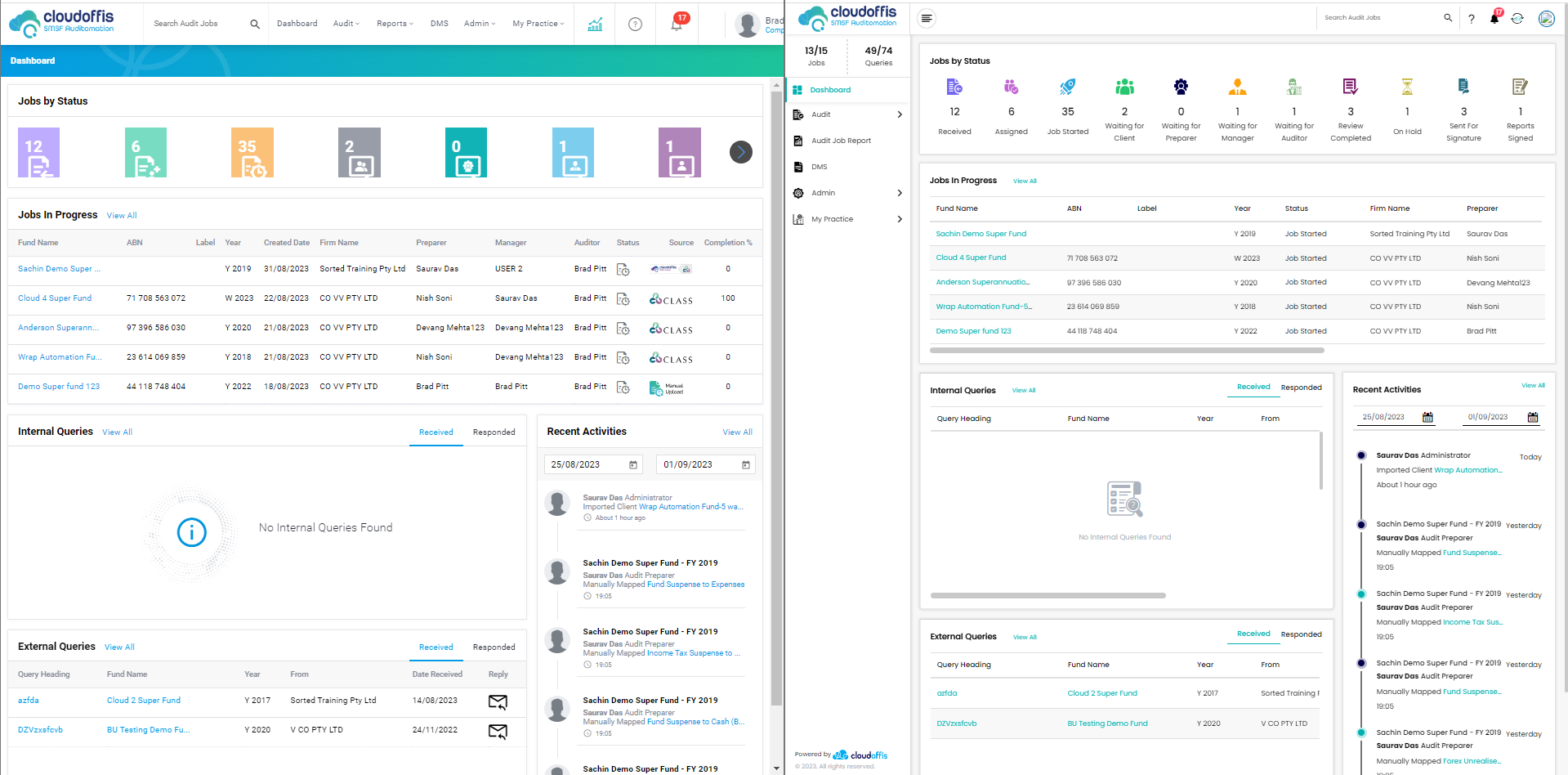 Enhanced Columns: Filter columns, adjust their size, sort column data, change columns, and even pin them. Your customization powers are now limitless.


Improved Fund Dashboard: Behold an all-encompassing view at a single glance. The Better Fund Dashboard provides you with comprehensive insights into your funds effortlessly.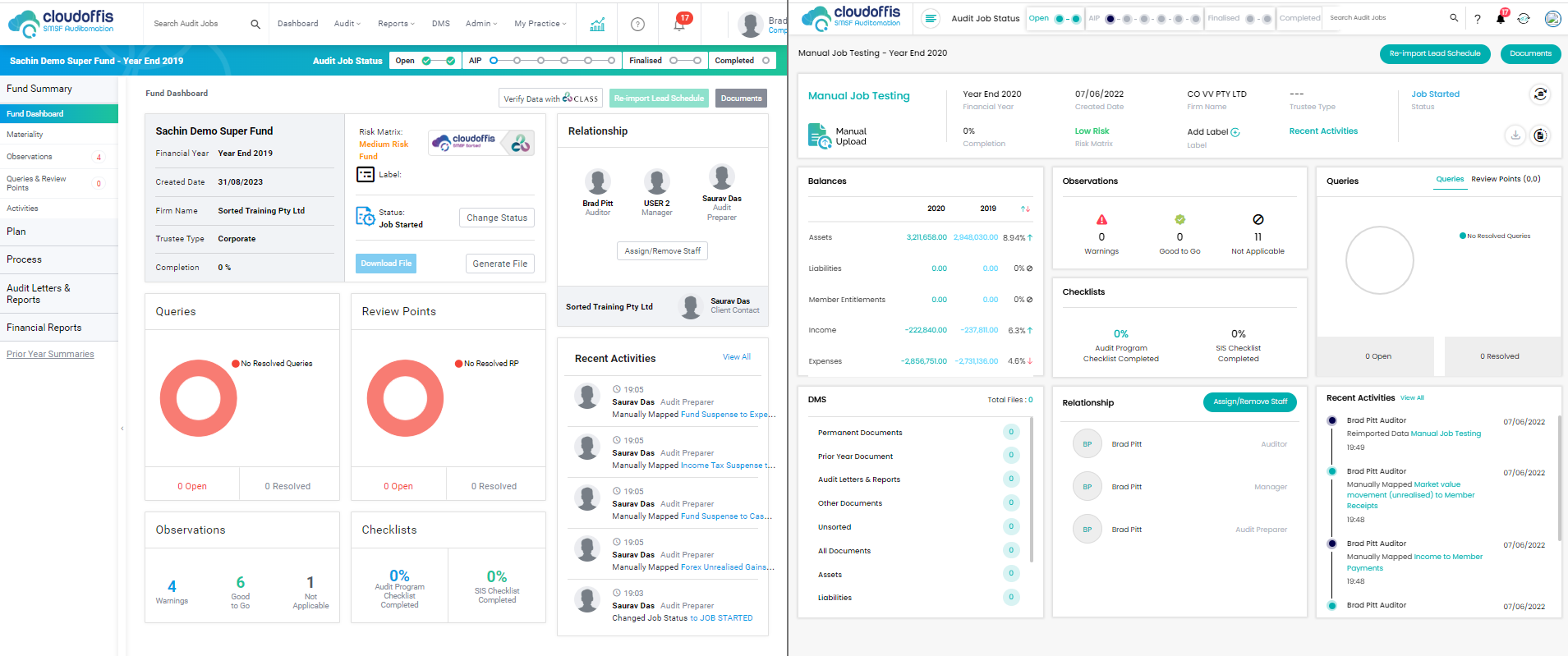 Main Menu vs. Fund Menu Switch: Seamlessly transition between the Main Menu and Fund Menu. We've moved the main menu to the left, making switching a breeze.



Global Search: Unlock the universe with Global Search! Access it from any page and swiftly find what you're looking for.


Tab-tactic Experience: Embrace the multitasking maestro in you. Open every item in a new tab, ensuring that your workflow remains uninterrupted.


Page-specific Guides: Your guiding light at every step. Each page now comes equipped with its own guide, providing you assistance when you need it the most. By clicking on the "?" icon you will be directly redirected to the page specific guide.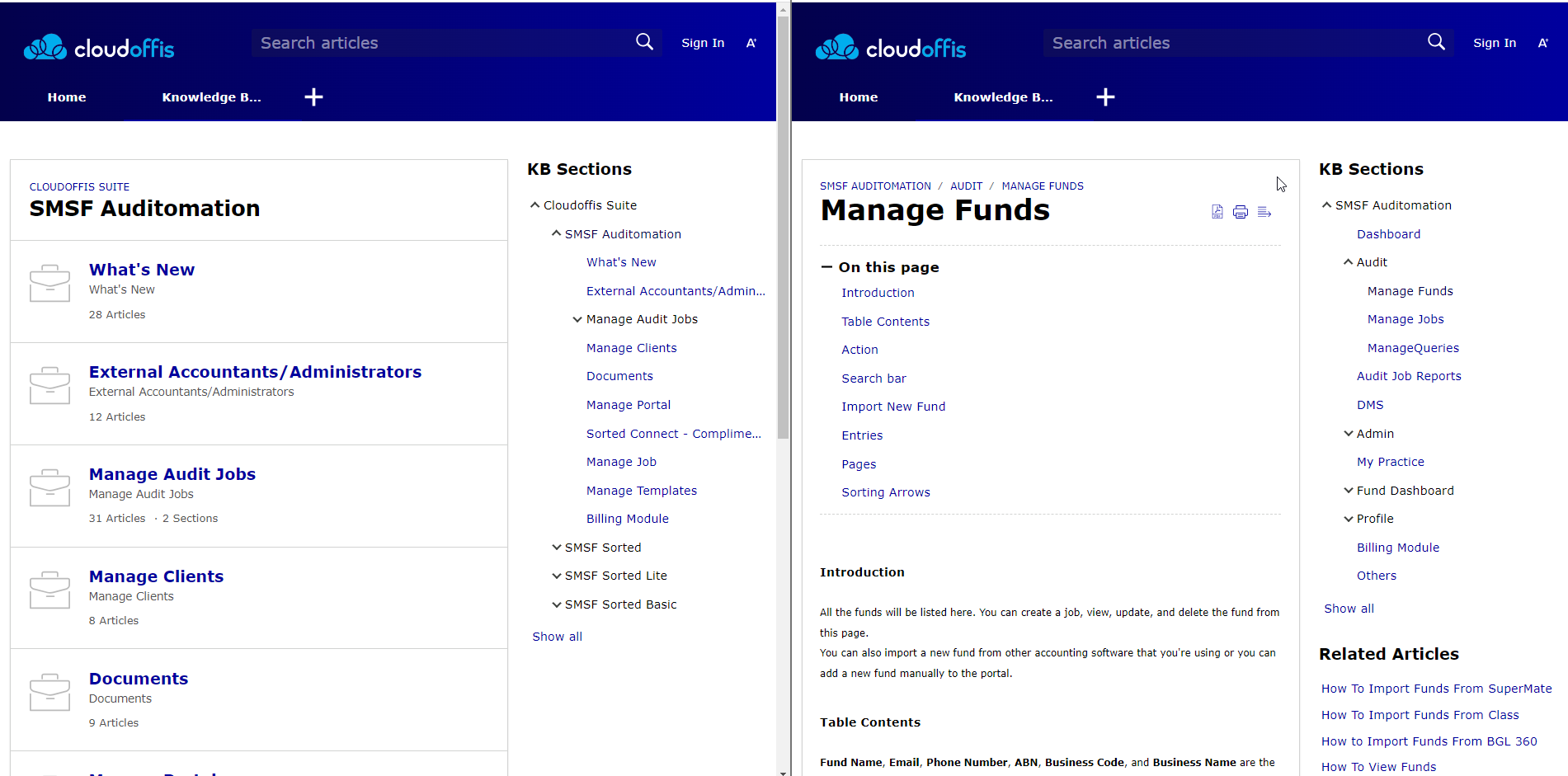 Pin Column Headings: Stay in control with frozen column headings that always remain visible as you scroll, delivering a smooth navigation experience.


Process Revolution: Say hello to a holistic view! Enjoy the convenience of a one-page view that encompasses Financials, checklists, and the search panel. Say goodbye to unnecessary clicks!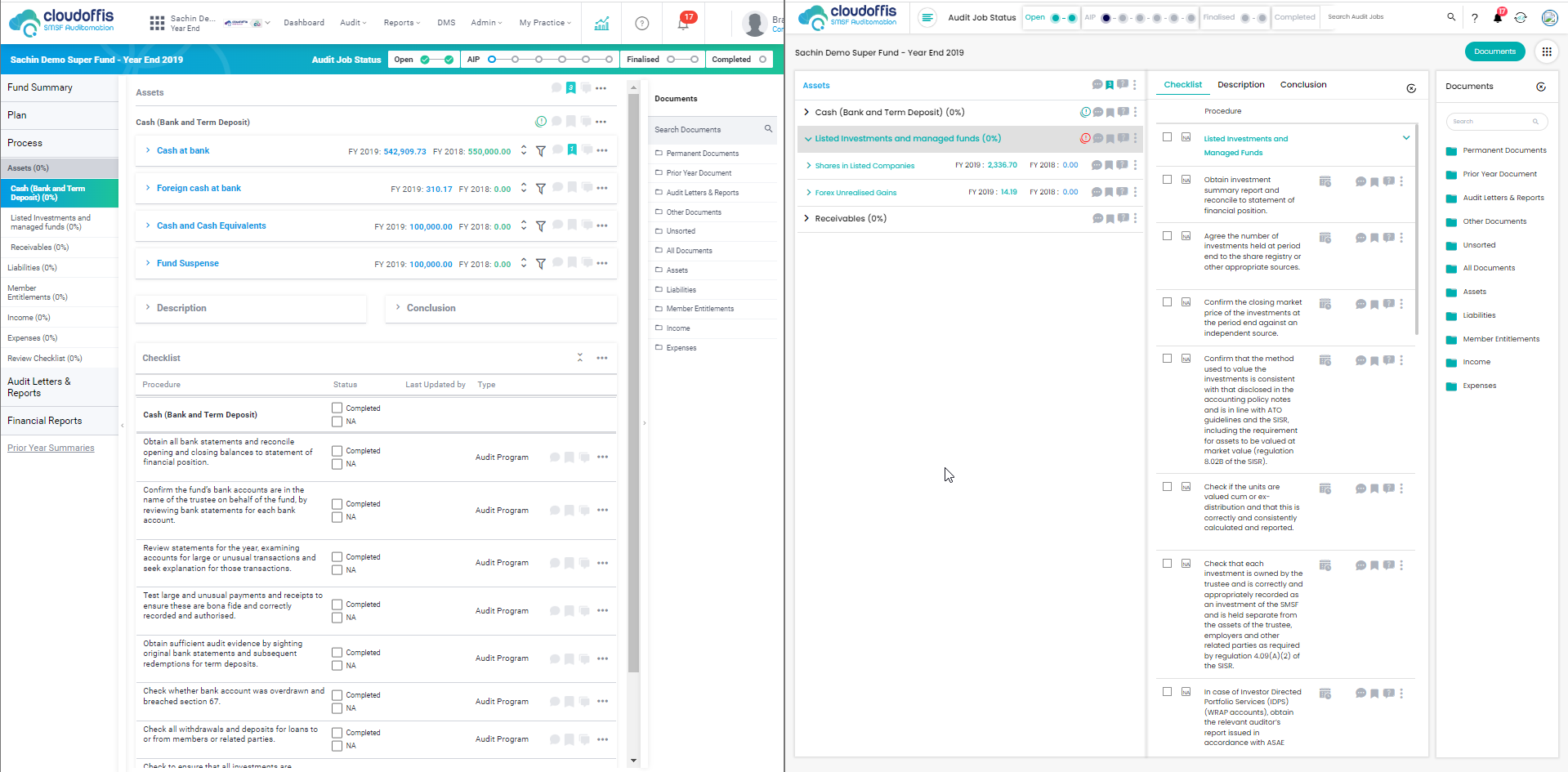 Collapsible Menus: Maximizing screen space is a breeze. Collapse the main menu and other menus when they're not in use, letting you focus on what truly matters.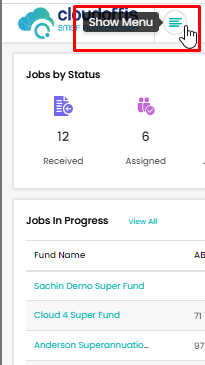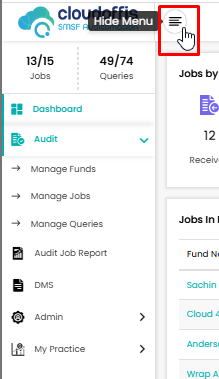 Slider Power: Actions made simple! Engage with various actions using sliders, eliminating the need for redirecting to new pages.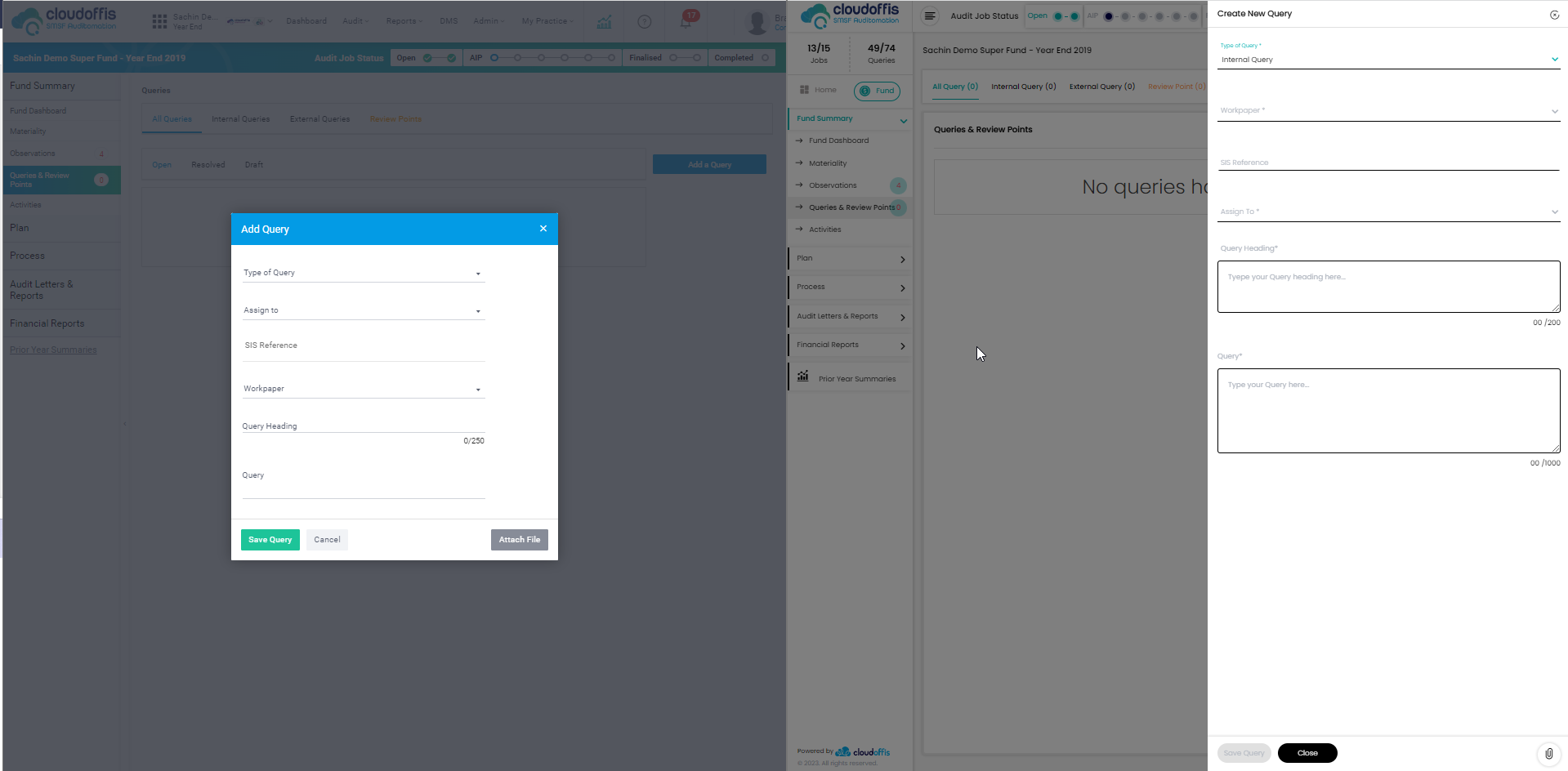 DMS Document Editing: Empowerment at your fingertips. Edit document names directly from within the DMS itself with a simple click.


DMS and Document Diversity: Embrace diversity in document uploads. Our portal now supports CSV, Excel, and PDF uploads, ensuring seamless compatibility.


Moveable Columns: Tailor-made for you! Drag and drop column headings on each and every page, molding your workspace according to your preferences.


Balances Section: A new horizon of insights. Introducing the Balances section, an addition that enriches your portal experience.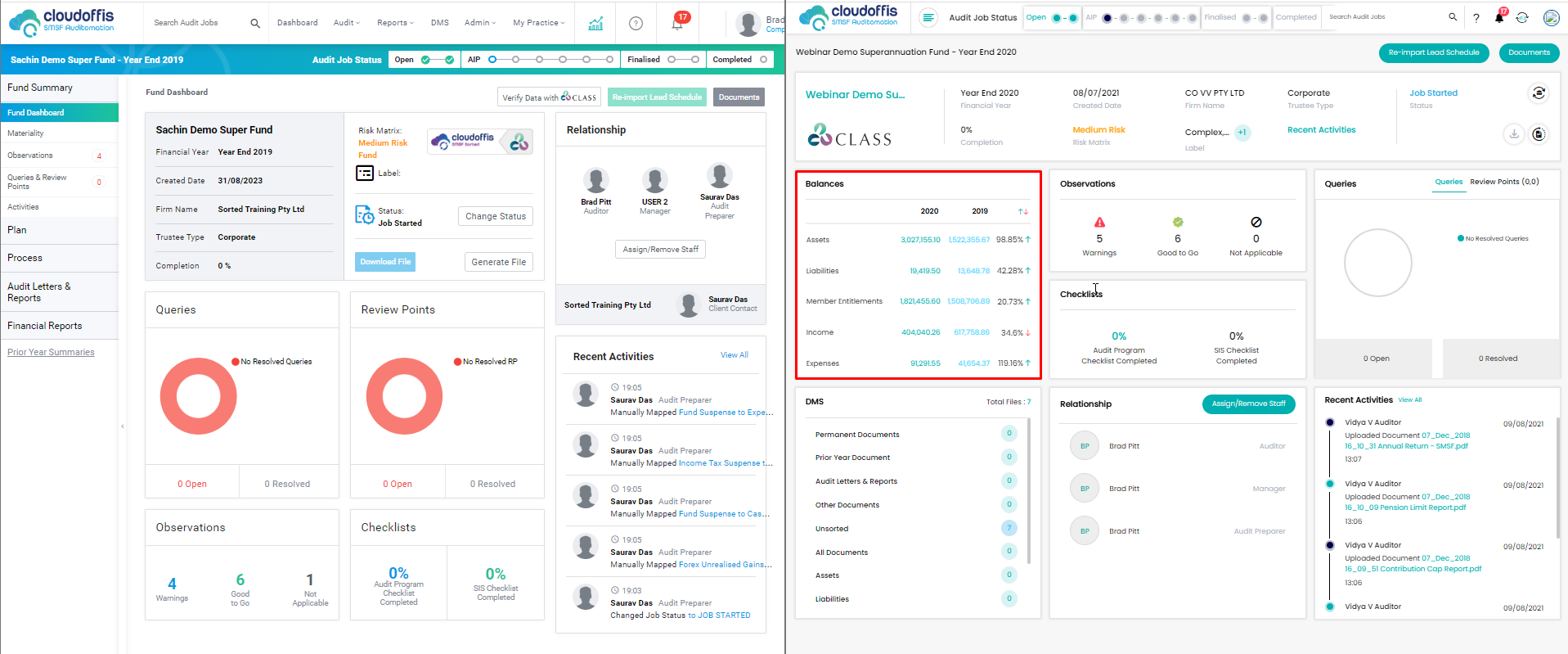 Column Selection: Column Selection is all about freedom and personalization. Say goodbye to clutter and hello to clarity! With this feature, you're empowered to select the exact columns you want to see on your screen. No more information overload – just the data that's important to you.


Welcome to the future of auditing. These "Wow" features are designed to elevate your journey within the SMSF Auditomation Portal, making it more intuitive, efficient, and exciting than ever before. Get ready to be amazed! 🎉🔥
Related Articles

Manual Fund Upload- The New Way

Introduction With our latest update, users can effortlessly upload Trial Balance in PDF, CSV, XLSX, and XLS formats. The system automatically stores mapped data at the company level, reducing job processing time. Explore the power of AI-driven ...

How to View a Document and use its features

Introduction To view the document, follow the steps given below. Step 1:- Click on DMS, from there select the fund from where you want to download the document and click on it. Step 2:- From the appearing page, select the folder and the document that ...

Dashboard Overview

Introduction The dashboard is the landing page and it displays a glimpse of the data from the various parts of the portal. All the icons and menu items available on the dashboard have been explained as under: On the left side of the portal Company ...

How to use Custom Folder for Permanent Documents

Introduction The Custom Folder feature of Permanent Document in the Document Management System (DMS) allows users to create custom subfolders within the Permanent Documents. It enables users to upload, manage documents, and add notes or comments at ...

Report Templates

Introduction Report templates are used to create templates for pre and post-audit reports. Creating a report template is a one-time process and the same report templates can be used as many times as required. These Report Templates can be deleted, ...